useful links
Here are some useful links:
---
A source of rare and collectable titles from the more entertaining corners of the book world.
---
The world's largest public repository of Ripper-related information.
---
Information about the Policing of London
---
German language speaking Jack the Ripper website.
---
To showcase a growing Maybrick archive interlocking stories of Liverpool and the Maybricks with primary source material, plus reviews and articles. Co-ordinated by Chris Jones.
---
The monthly colour electronic journal of all things ripperological.
---
Order or subscribe online to True Detective along with Master Detective, True Crime Detective Monthly magazines or Murder Most Foul, the Quarterly Magazine. You can also order online True Crime Library books and back issues of the magazines.
---
---
24 GRAMPIAN GARDENS
LONDON NW2 1JG
TEL +44 (0)7511 576641
MAIL ORDER ONLY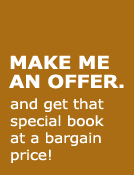 If you're after a particular title, enter your details below
Enter the details below and we'll be in touch shortly