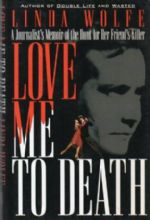 Author: Wolfe (Linda)
Year: 1998
Publisher: Pocket Books
First Edition
Edition Details: 1st US edn.
Book Condition: NrF/NrF
ISBN: 9780671517205
Price: £9.00
IN STOCK NOW
Hardback. In 1994, Ricardo Caputo, object of an international FBI manhunt, turned himself in, confessing to the brutal murders of four women. For more than two decades, he had moved with ease from one US city to the next and across the Mexican border, altering his identity, and killing with impunity. Now the deadly Don Juan, whom one detective called "a beautiful snake," had been found. But for the author, the search had just begun. Some 10yrs earlier, the author's friend, New York writer and activist Jacqui Bernard, was murdered, and Wolfe had become convinced that Caputo was the killer. His arrest, in 1994, propelled her on a deeply affecting, personal odyssey. The result is a profoundly intimate and eloquent account of the author's confrontation with Caputo - and of the tragedy and terror he left in his wake. Seeking closure in the death of her friend, she met with the families of both Caputo and his victims, she spoke with police investigators, psychiatrists who had treated Caputo, and lawyers on both sides of the case; and she pored over private letters, diaries and photo albums. She also conducted 3 prison interviews with Caputo. What emerges is not only a frightening and unforgettable portrait of a serial killer, but a powerful and poignant evocation of the lives he touched, twisted and destroyed. Illus. 255pp. 8vo. h/back. From the library of true crime writer, Wilfred Gregg, with his personal b/plate. V. lightly browned pp., black remainder mk. to lower covert o/w Nr. F. in nr. f. dw.